11 Agustus 2017 pada 11:59 pm
#373643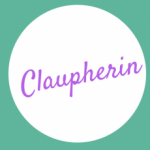 Claupherin
Peserta
Happy Midnight…
A. My motivation to joined English Club is to return learn English. When Junior High School and High School, I really liked English. But, in college my majored in Japanese. And I little forget about vocabulary and grammar too much. So, I decided to join EC for remember my English. In addition, my crush told me that English very important in life wkwkwk *just kidding :KETAWAJAHADD
B. I joined a few games who be held EC. But, the game who I like is Matching Adjectives's games, because I won it and got points and penghargaan hahaha. But, I also like Intersting Experience during Ramadhan's games, because I can to tell my experienced in English without afraid my grammar is wrong.
My feeling when I to follow the games was very excited. Because according my early purpose, I want learn more about English. So, if there are game as much as possible I followed it. Although my answer is wrong.
C. I think EC is a little quiet than before. May be because the members and the moderators have business in the real life. So, there is not one person post in the group.
D. I hope can speak English well and can understand the contents of theory book, novel, newspaper, journal, or magazine in English. And the future, I hope to have braveness to post 'something' in English in the EC group.
E. May be, in the future, I hope EC has many information about English, especially about TOEFL. I want the moderators gives TOEFL's material, the ways to pass and get good marks in the TOEL examination. In addition, if there are games, once in a while the level is a little more difficult. For example, answering the question of the text or the others.
To the members, I hope to enliven group with post 'something' in English.
Thank you :sopan

@famelovenda and @asadea